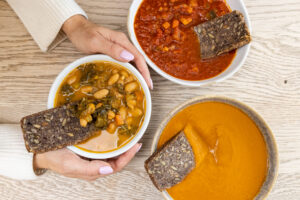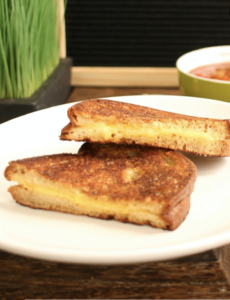 Soup season is officially here! Our 3 NEW soups will be sure to warm heart & fill your bellies!
Seven Vegetable Soup: filled with hearty sauté onion, celery, carrot, cauliflower and quinoa. Flavorful spices such as  garlic, thyme, oregano and basil
Tuscan Kale & White Bean Soup: Full of nutrients with kale and fiber from the white beans, simple but certainly filling and delicious
Tomato Basil Soup: A classic! So creamy and comforting. Definitely a favorite!
All soups are dairy free, gluten free and made in house.
Don't forget our Sour dough Grilled Cheese : So cheesy, grilled to perfection. Perfect for dipping in any of our soups! *vegan & gluten free*