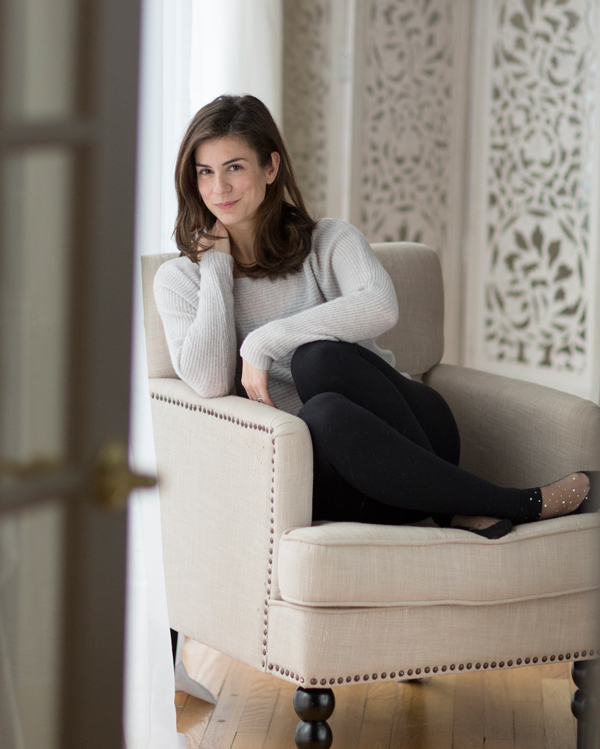 Since I can remember, people have asked me why I love barre so much. Was I a dancer? A former ballerina? The answer is no. Unless being a bumble bee in Ms. Eileen's School of Dance in Boston circa 1985 counts.
But when I step up to the barre, I tap into my inner ballerina. I work hard to stand taller, raise my heels higher, elongate my limbs, and embrace the multiple repetitions. I feel light and airy, graceful, and strong.
In ten years, the workout has never gotten easier and that both delights and confounds me. There always seems to be a new edge, a new limit, a higher bar. The choreography is ever changing; I never know what's coming. I find that I never check the clock; the hour flies by.
Why do I barre? Because it's my hour to look inward, to push myself, to try harder. Because even when I've been up the night before assuring my two year old there's no such thing as ghosts and I am dragging myself to school drop off, I still want to take class. Even when I was eight months pregnant (all 3 times), I wanted to find my arabesque. It's my chance to get to know my body better and to understand its mechanics, especially postpartum. Over the years my body has changed substantially, and barre has been there for me as a safe and effective choice through it all. In my younger years I suffered from scoliosis and low back pain; this method of exercise virtually corrected these problems. Now in my late thirties I struggle to put my abdominals back together; barre has an integral step in the right direction.
I barre because I simply love it. And I love knowing that I can do it for another 30 to 40 years. And I especially love the idea that my daughter may be right there next to me 20 years from now.

GUEST BLOGGER: Christina Schwefel, owner of Go Figure Barre Studio
You can meet Christina at the barre at any of the Go Figure locations where they instruct in the Figure Method. New Clients always receive their second class free! And now you can enjoy a Green & Tonic juice to refresh and replenish after class in their Greenwich and New Canaan studios.