Jeffrey & Cai Pandolfino
We love food.  The flavors, textures, and colors. The rhythms of seasonal produce. The tradition and conviviality it inspires. For us, the road to Green & Tonic started here, where nurture, nature, and sustenance converge, where business and passion are symbiotic.
Having grown up cooking with mothers, "putting up" the summer produce with grandmothers, tying up tomatoes and pole beans in the garden next to grandfathers, and feasting at bustling kitchen tables, the restaurant business was a natural and comfortable place for each of us.
We met at a restaurant opening, had our first date at the James Beard House in NYC, and courted at the Union Square Greenmarket. Jeff had graduated from culinary school and worked in a few of America's preeminent kitchens and food retailers. Cai realized early into a management-consulting career that food was her calling. Finding a place in a growing restaurant company in NYC, she learned the ins-and-outs of entrepreneurship and restaurant marketing.
Early in 2003, we decided to strike out on our own and open our first company, an all-natural catering business, café, and cheese shop in Cos Cob, Ct. It was here, at Plum Pure Foods, that we learned the value of 'local', the importance of community, and the significance of service.  Five years and ten million man–hours later, flush with success and reckless optimism, we sold Plum and decided that another adventure called…
Years in the catering business and two babies in close succession had left us both in a state of physical and mental disrepair. It was time to rethink this love affair with food – and find a place for "health" and "balance."  We dove headfirst into the world of vegetarian, raw food, and juice, exploring the techniques that made more restrained cooking techniques yield foods that were delicious, inviting, and accessible.
We wanted everyone's opinion: the guys at the gym, the yoga moms, our nutritionist friends, a naturopath, a doctor (who put Jeff right onto cholesterol meds), weekend warriors and life-long athletes who fed their bodies for performance, period.  Gluten, soy, dairy, protein, superfood, organic, GMO, paleo became the discussion at dinner, the breakfast chatter, the cocktail conversation.
Having recipe tested through the "hows", talked through the "whys," and researched the "whats", we came up with a plan for a company that could offer thoughtfully crafted juices and foods in an approachable format.  Green & Tonic was born.  We were the first guinea pigs. It worked. We looked better, felt great, our health and vitality were vastly improved. Mostly, we loved what we were eating as much as how we were feeling.
We started selling our Reset Plan – three days of food and juice to jumpstart a focus on clean eating – to a growing audience of friends (and friend of friends). Renting kitchen space, we delivered our green bags full of food all over Fairfield County while babies napped in the back of the Volkswagen. We took on consulting projects to pay the mortgage when, on an evening train home from NYC, Jeff met with the man who would become our first investor. From the very beginning we've been backed by people who "eat the dream" and who've believed, along with us, that accessible, craveable, healthy food is the way of the future.
In 2012 we opened our first retail location, a simple little store in Darien, Connecticut. We've always believed that a complicated business is easy to create. Simplicity is hard. It takes thoughtful editing, discipline and planning. Our business started like our recipes- clean, straight-forward, and authentic. By keeping it simple, we focus on the basics, like flavor and consistency and service.
Everyday we cold press a range of vegetable and fruit juices.  We blend superfood smoothies to order. We roll sprouted wheat and collard green wraps, make bars for snacking, compose and toss greens, grain, and legume salads, and cook up a variety of soups.  There's also a well-edited selection of treats made by small producers who care as much as we do about the quality and nutritional integrity of their foods.
Today, G&T has several locations, and we're growing. Every day we are surprised by the diversity of people who hustle, shuffle, and wander into our stores.  Some full of confidence, some full of questions. Many are already committed to a healthy lifestyle. Others are just beginning their journey. Some come with a doctor or nutritionist's list of suggestions from our menu, many with just a healthy appetite.  Yes, our menu is vegan, but we're just focused on keeping plants at the center of your plate- Let's start with plants and go from there.
We believe in moderation, and of making smart choices everyday that lead to long-term good health and vitality. We're constantly adding, editing, and experimenting, energized by a business that continues to grow and thrive. We're inspired by the G&T community – our customers, employees, health coaches and suppliers, who's ideas and experience enriches us everyday. So the journey, and the learning (and mostly the good eating and drinking!) continues to evolve.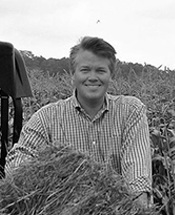 Bill King
After a successful career on Wall Street, Bill has spent the last six years exploring his passion for farming, food, and investments in both. Bill is the founder of the Back 40 Farm and co-founded of the Old Greenwich Farmer's Market. When Bill is not immersed in financial models, he can be found planting vegetables, expanding his farm, talking about improving organic food systems or working on behalf of the Stone Barns Center for Food and Agriculture where he is an active board member. Bill brings passion and drive to everything he touches, including Green & Tonic.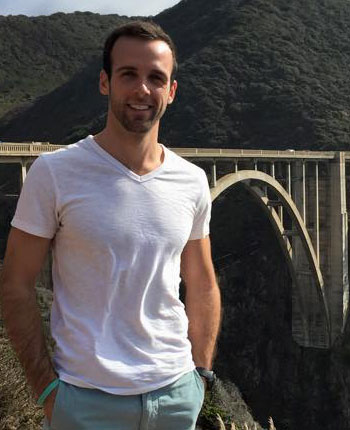 Matt Walters
Matt is an Investor at Jaws Ventures, the venture focused group of Barry's Sternlicht's Family Office. He focuses on deals in the consumer & consumer tech spaces. Previously, he was at Catterton, where he explored high growth companies with a focus on 23 new investment opportunities. Matt enjoys building consumer businesses by inspiring entrepreneurs who can literally change people's lives (he wrote that about us). He follows a gluten-free, green-focused (but animal protein supplemented!) diet – a direct result of post-hockey injury rehab. He can't live without his Ultimate Warrior (sub Almond Milk) and will forever argue that Vitamix is a better blender than Blendtec.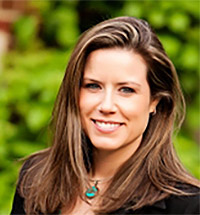 Kristina Hess
Kristina Hess is G&T's Director of Nutrition & Wellness Programs.  She is a graduate of the Institute for Integrative Nutrition, and is currently completing a M.S. in Clinical Nutrition from Maryland University of Integrative Health.  Kristina is responsible for training staff on the health benefits of our products, oversees the cleanses and meal plans, attends sampling events, writes wellness articles, and is our on-staff nutrition counselor for customers who want personalized attention and guidance.  When she is not at G&T, you might find her on the slopes of Vermont, painting, or hiking with her dogs.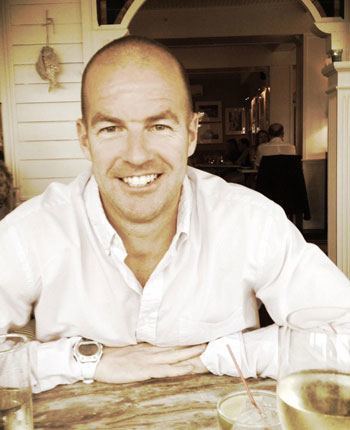 Matt Stellwagen
Matt is an ironman / endurance athlete with degrees in Finance and Computer Science. After working in tech for investment banks he formed his own web & software development company, 540 Design Studio. Matt designed our online inventory controls system, and manages our web & e-commerce platforms. He is passionate about the Green & Tonic brand and is convinced a G&T Ultimate Warrior with a protein shot is the best workout recovery!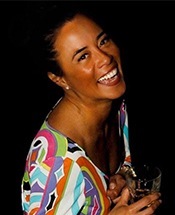 Ria Rueda
Ria began her career in public relations and event marketing 20 years ago in LA, representing luxury goods clients. Back East in 2003, she started a PR consulting business, coordinating local events & marketing, representing restaurant clients in the CT, NYC, and Atlanta area. A dancer by training and inveterate foodie, Ria runs PR efforts at G&T.