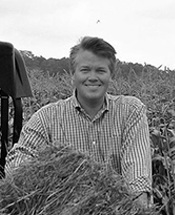 Bill King
After a successful career on Wall Street, Bill has spent the last six years exploring his passion for farming, food, and investments in both. Bill is the founder of the Back 40 Farm and co-founded of the Old Greenwich Farmer's Market. When Bill is not immersed in financial models, he can be found planting vegetables, expanding his farm, talking about improving organic food systems or working on behalf of the Stone Barns Center for Food and Agriculture where he is an active board member. Bill brings passion and drive to everything he touches, including Green & Tonic.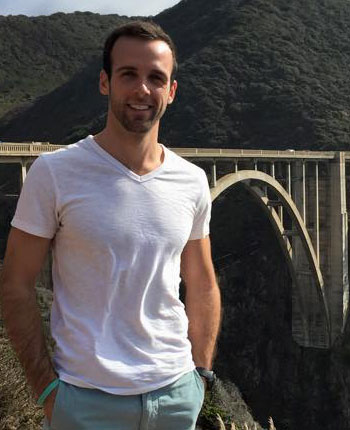 Matt Walters
Matt is an Investor at Jaws Ventures, the venture focused group of Barry's Sternlicht's Family Office. He focuses on deals in the consumer & consumer tech spaces. Previously, he was at Catterton, where he explored high growth companies with a focus on 23 new investment opportunities. Matt enjoys building consumer businesses by inspiring entrepreneurs who can literally change people's lives (he wrote that about us). He follows a gluten-free, green-focused (but animal protein supplemented!) diet – a direct result of post-hockey injury rehab. He can't live without his Ultimate Warrior (sub Almond Milk) and will forever argue that Vitamix is a better blender than Blendtec.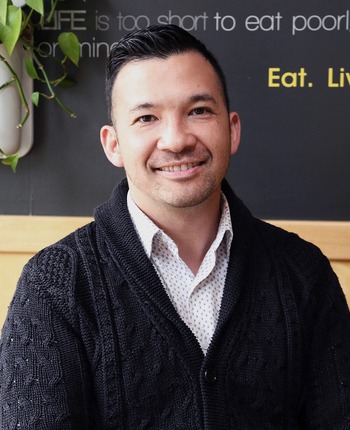 Phil Domino
Phil has had a long time passion for all things related to good food and good health. A culinary school graduate, and veteran of two tours with the United States Marine Corps, Phil has owned and sold his own business, and managed multi-unit QSR operations in New York City/ suburban markets, and internationally in Europe, Asia, and South America for franchise and company-owned businesses. He is passionate about growing responsible businesses, developing company culture, training and menu innovation.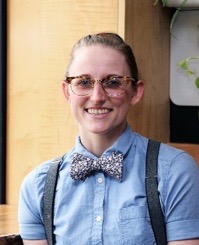 Ashley Eagle
Ashley manages all food production at G&T. With degrees from the Charleston School of Design, culinary school, and experience in retail and food service management, she has turned systems development, par management, quality control and culinary team supervision into an art form.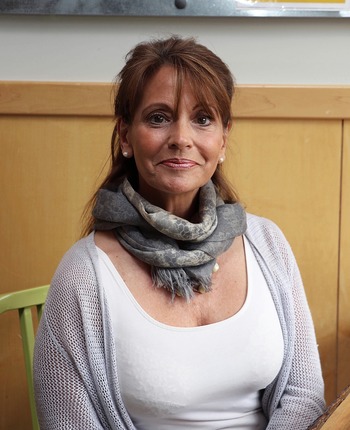 Patti Blank
Patti is has been in the restaurant business for over 20 years as an owner and operator in fine dining and upscale QSR. She brings to G&T limitless energy, passion, an eye for detail, and love for developing businesses that are meaningfully connected to the community.  An avid athlete, mother and gourmand, Patti lives la dolca vita on 3 hours of sleep.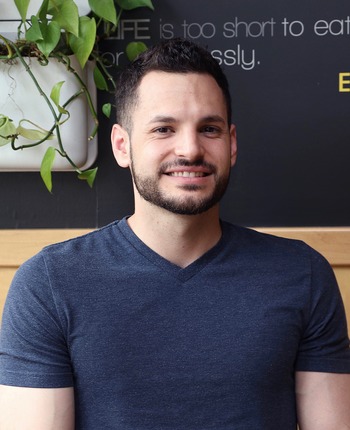 Andrew Scavera
Sourcing responsibly grown produce, finding the latest superfood ingredients from trusted suppliers while staying on budget has been the Andrew's charge from the get-go. Degrees in finance, accounting and economics with a passion for growing entrepreneurial businesses. A MMA enthusiast, Andrew found G&T as a customer looking to fuel workouts.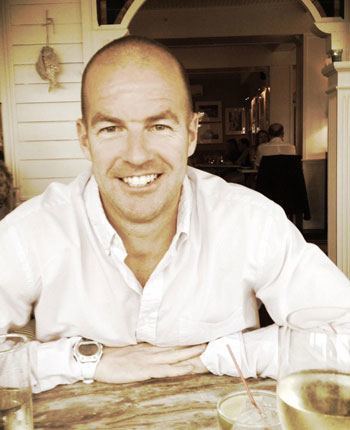 Matt Stellwagen
Matt is an ironman / endurance athlete with degrees in Finance and Computer Science. After working in tech for investment banks he formed his own web & software development company, 540 Design Studio. Matt designed our online inventory controls system, and manages our web & e-commerce platforms. He is passionate about the Green & Tonic brand and is convinced a G&T Ultimate Warrior with a protein shot is the best workout recovery!