We are just one week away from the first day of Spring, but there is still snow on the ground here in New England. The snow and cold temps don't need to stop us from celebrating all things green on this St. Patrick's Day. Instead of green beer, here are some easy ways to incorporate healthy greens into your life:
GRAB A GREEN SMOOTHIE
Our Ultimate Warrior, Green Guru and Zenergy smoothies are prepared with lots of green goodness and love.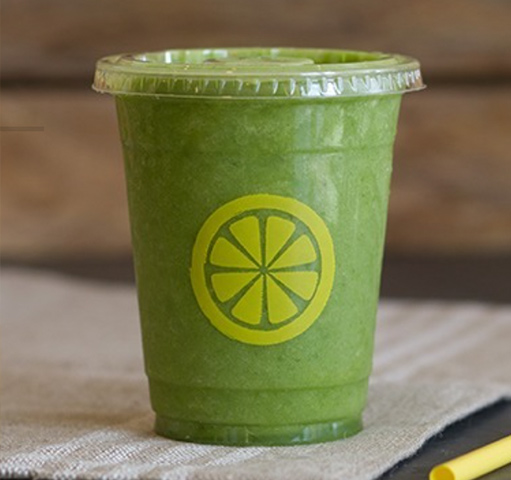 MATCHA GREEN TEA LATTE
Matcha is a green tea powder made from leaves that are picked, steamed, dried and turned into a fine powder. Drinking Matcha provides you with the full arsenal of vitamins, minerals, antioxidants, amino acids and chlorophyll that can help detoxify and alkalize the body. Matcha has 20X the antioxidants of regular green tea. One key antioxidant is EGCG (epigallocatechin gallate) which has been shown to promote fat burning, proper digestion, improve oral hygiene and bolstering immunity.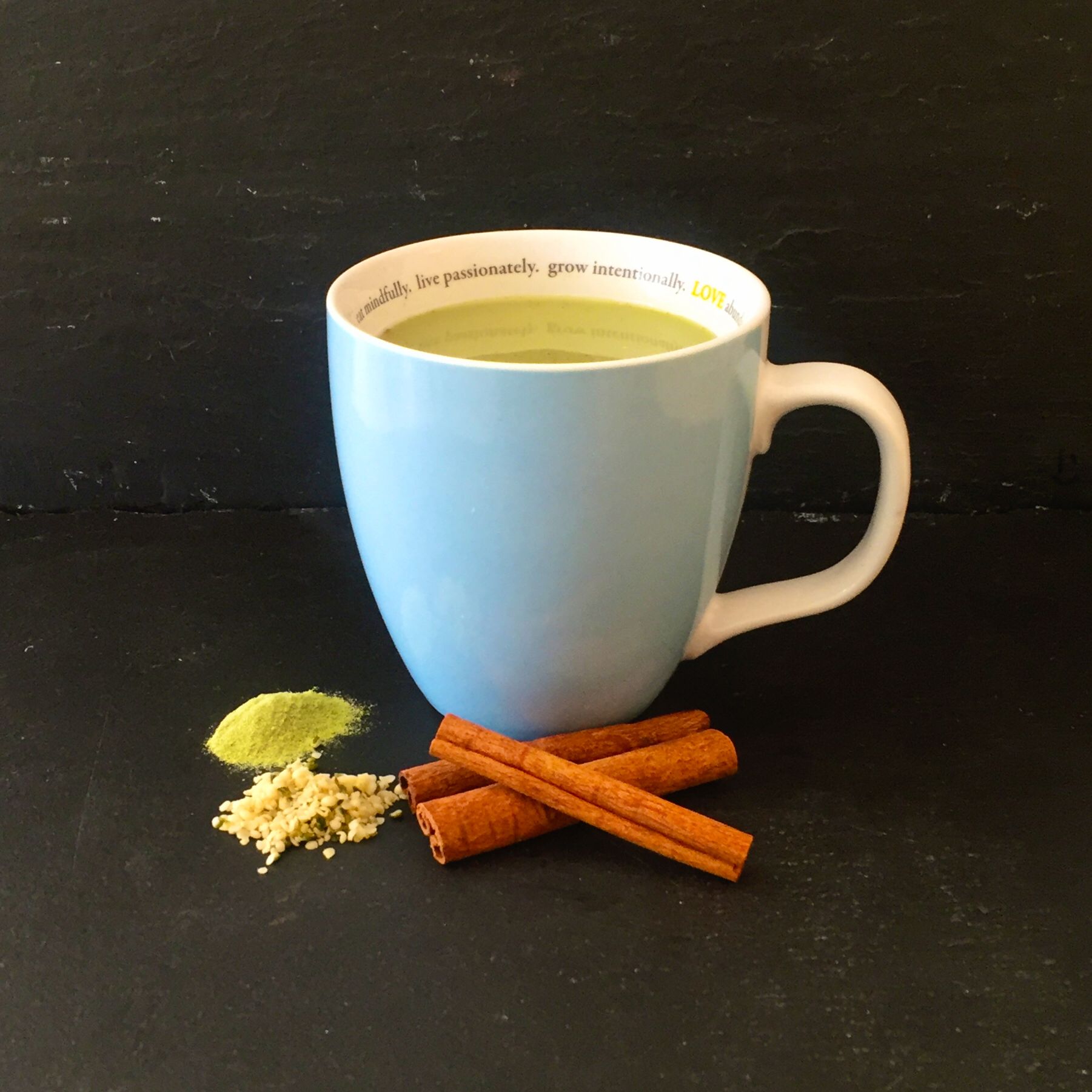 SPIRULINA
This beautifying blue-green algae is the planet's most nutritious food and provides our body powerful health benefits. Spirulina has the ability to lower cholesterol, detoxify heavy metals, fight yeast overgrowth, and lower blood pressure.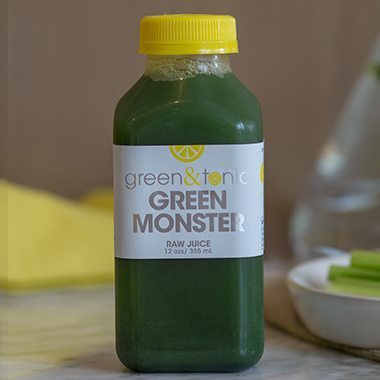 GREEN JUICE
Our green juices contain 3-4 lbs of vegetables. We all need 10 servings of fruit and vegetables each day. A green juice is a fantastic way to get several servings of vegetables and many colors of the rainbow into your body!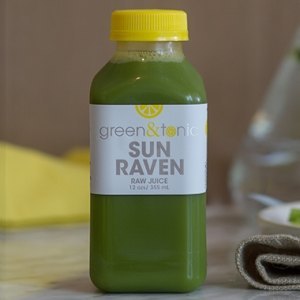 KALE SALAD
Chock full of fiber, kale is one of my favorite leafy greens. A member of the cabbage family, kale is related to other cruciferous veggies like broccoli, cauliflower and brussel sprouts. Kale is loaded with antioxidants such as quercitin and kaempferol. In addition, it is a top source of Vitamin K, an important nutrient for blood clotting and calcium absorption. Kale also contains sulforaphane, a compound that has been shown to have cancer protective benefits. Enjoy some of our Pomegranate Kale Salad!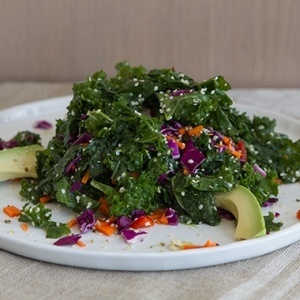 By Kristina Hess, CHC