Do you feel ready to get back on track? 
Year after year, millions of people set New Year goals to eat better and feel healthier hoping to look good in time for summer.  However, the majority of those people consistently fall short of their expectations. While some folks are able to make initial progress, the changes are often not sustainable for them long-term. Many end up back where they started, or revert to unhealthy patterns of behavior.  The worst part of this painful process is the fact that this cycle of consistently setting a goal and not following through breeds a feeling of failure and discouragement.

Turn your resolution into a reality this year.
Until you can change your mindset and shift the way that you think about your health, you'll never be able to make sustainable changes that produce a different result.  Would you like to experience a breakthrough?
Here are 3 simple ways to reboot your resolution and get you back in the game.
1. Chunk It.  
If you have a big goal it requires patience and dedication.  But sometimes the big goal is too overwhelming and we lose steam after a week or two.  Do you want to train for a marathon?  Write a book?  Lose 50lbs?  None of these goals can be achieved overnight.  Begin with the end in mind and then work backwards.  What would you have to achieve each day or each week to reach that particular goal?  Breaking it down into smaller chunks makes the process more fun and less daunting.
2. Planning = success
When it comes to reaching your health goals, planning ahead is critical.  We often begin the day feeling strong-willed and determined, but over the course of the day we experience something called "ego depletion."  If your resolve tends to wane by evening, try to schedule your workout in the morning.  Get in the habit of planning your meals in advance and write a shopping list.  Most importantly, don't shop hungry!  This prevents impulse purchases.  If you don't have time to cook, Green & Tonic has several different meal plans and healthy options to jumpstart your healthy eating.
3. Hire a coach.  
For legal advice we seek out lawyers.  For financial advice, we go to money managers and planners.  Elite athletes in every sport have a coach.  So whether you need expertise or accountability, nutrition & wellness is no different.  With all the confusion around what to eat, when to eat and how much to eat, why not work with a professional who can guide you?  As your personal nutrition and lifestyle coach, I can provide you with the tools, strategies and support you need to successfully meet your health goals this year.  Whether you work with me or someone else, support and accountability can get you where you want to go.
Reconnect with your resolve and make this change a MUST. 
We live in a fast-paced and changing world where it has become increasingly more difficult to maintain a healthy body and lifestyle.   Stress is at an all-time high, which impacts our health in insidious ways.  Sometimes we seek out relief from that stress in ways we know aren't good for us.  What typically follows is the usual negative self-talk or simply telling ourselves we "should" make a change.  Today, commit to turning a "Should Do" into a "Must Do."  It's time to get after it, and reboot your resolution.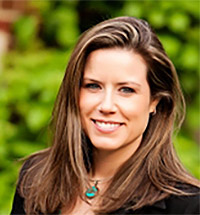 Kristina Hess is G&T's Director of Nutrition & Wellness Programs.  For inquiries about meal plans and health consultations, please email: kh@greenandtonic.com