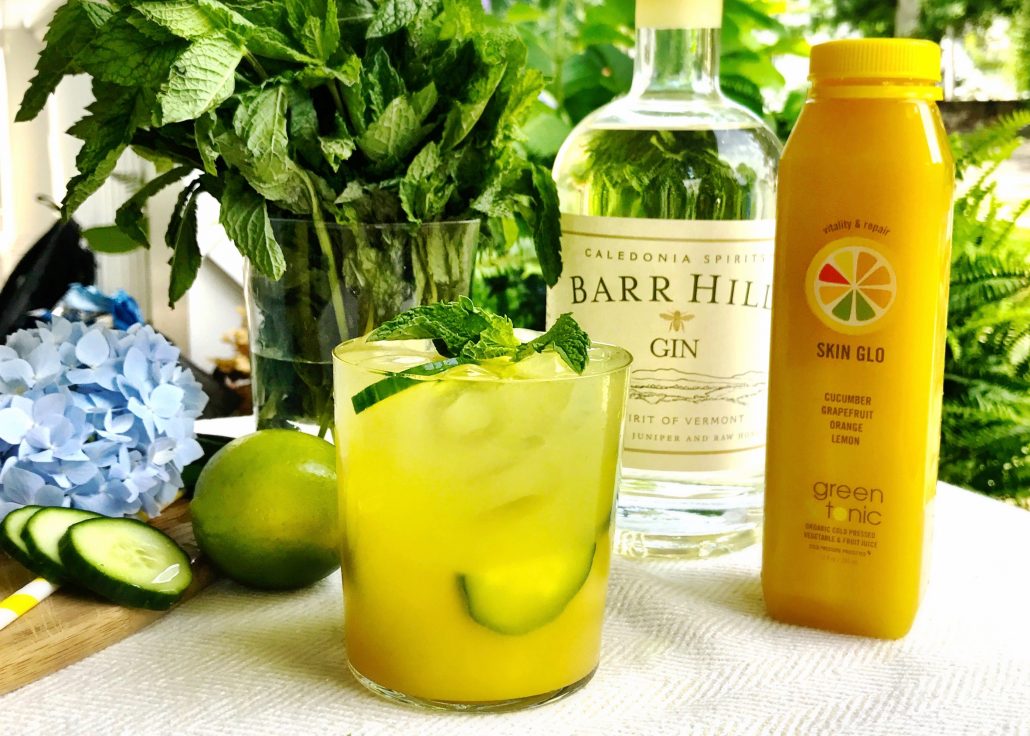 This weekend we're drinking Skin Glo Tonics. A healthy twist on a Gin & Tonic, this drink is made with our Skin Glo Juice. We love using organic cold-pressed juices to mix drinks rather than processed fruit juices and sodas. This helps to eliminate processed sugar and artificial sweeteners that are a killer for any diet. This drink is both delicious and refreshing, perfect for a hot summer night!
Ingredients
6 oz. g&t skin glo juice
2 oz. gin
2 oz. seltzer
ice cubes
fresh cucumber & mint
Directions
Mix well and serve over ice. Garnish with fresh cucumber and mint. Enjoy!
Have you tried our Spicy Vodka Lemonade recipe?