New on the Menu: Curry Kale Salad with Chickpeas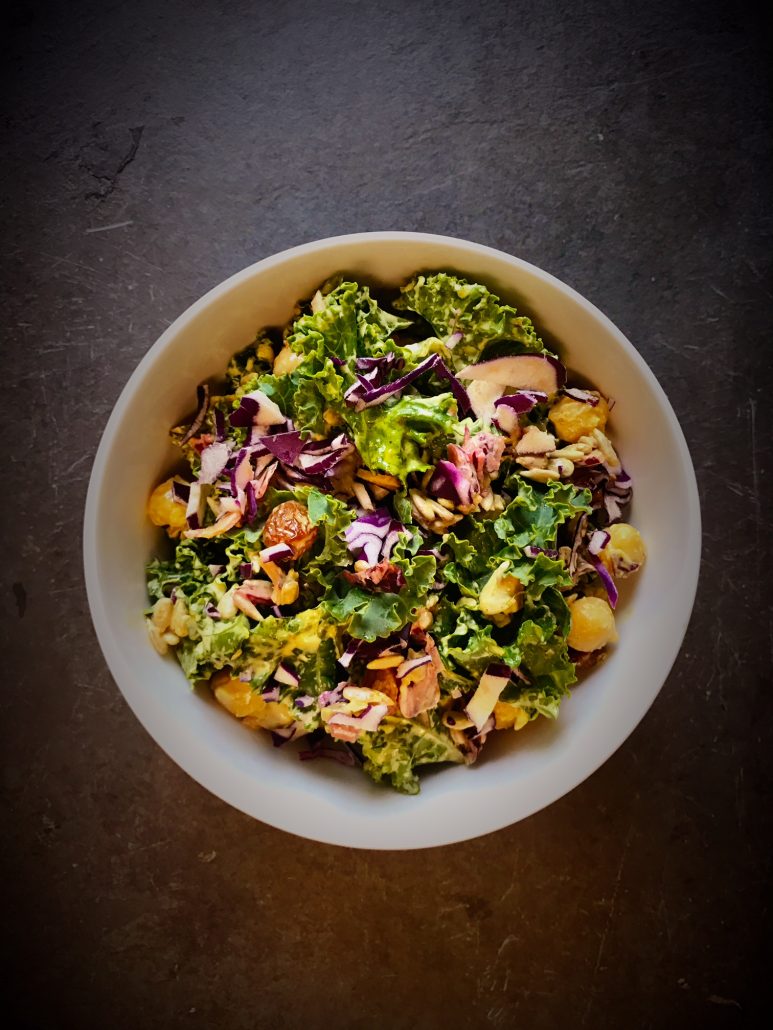 Bollywood meets kale in this wholesome salad with Indian spices.
Our new Curry Kale Salad with Chickpeas is simply prepared but big-flavored! It's a fun new way to enjoy the hearty green! This side salad is good for your heart and rich in protein and fiber. This nutrient dense salad can be enjoyed as a side dish (soup and salad anyone?) or as its own low-calorie meal. The chickpeas provide an excellent source of plant-based protein, but you can also use this salad to compliment a piece of fish or poultry.
You're welcome. 🙂