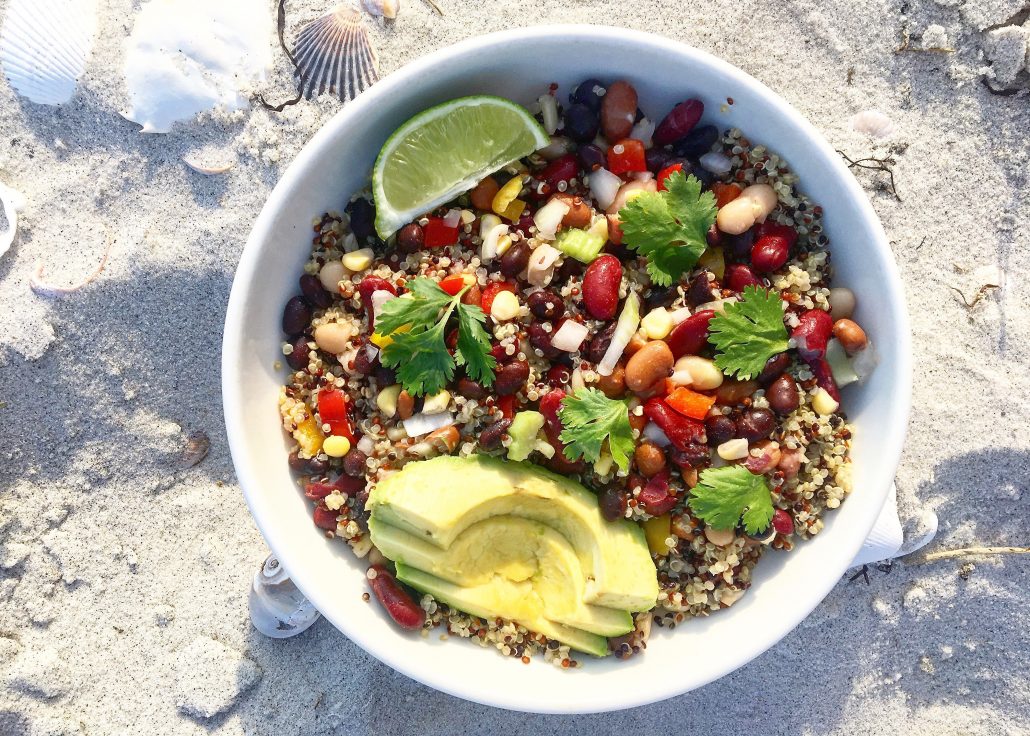 Thanks Olivia Kjorlien, this week's winner of the How Do You G&T contest, for the recipe and photo.
Turn our Four Bean Side Salad into a meal! This four bean quinoa bowl is protein-packed and so easy to make – all the flavors without any of the work. In under 30 minutes you have a delicious, healthy lunch or dinner – perfect for a lazy weeknight or beach picnic.
Ingredients (4 servings)
3 g&t four bean side salads
1 cup quinoa
1.5 cups water
2 avocados
1 bunch cilantro
1 lime
Directions
Bring quinoa water to a boil, and then cover and reduce to a simmer for 15-20 minutes. Remove from heat and let it sit covered for an additional 5 minutes. Then toss the cooked quinoa with the g&t four bean side salad. Serve with avocado, lime and fresh cilantro.
More of our Favorite Recipes: