At Green & Tonic, we want to help you make informed choices that positively affect your health, everyday.
G&T is delicious. Our juicers and chefs are experts in their craft, creating delicious food everyday.  We believe that healthy food should be fresh, vibrant, and full of interesting flavor and texture.
G&T is easy. On the run or taking it slow, we offer easy solutions for a healthy fuel-up on the go, or a casual respite for enjoying a wholesome meal.
G&T is good for you. We are committed to serving the highest quality food, sourcing organic, non-GMO, locally and sustainably produced ingredients whenever possible.  We challenge ourselves to stay informed, constantly refining our menu to be inclusive of dynamic ingredients, while keeping the bad stuff out.
G&T is the real deal. We pride ourselves on being authentic, honest and transparent – with our employees, our customers, and everyone with whom we get to do business everyday.
G&T makes sense. We feed your healthy appetite with information, inspiration and motivation for your plate, your palate and your mind.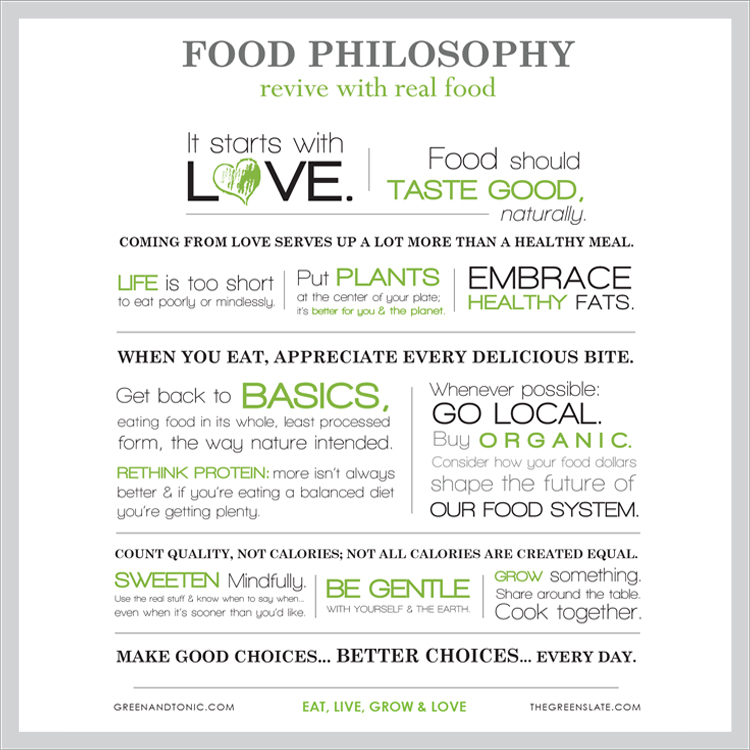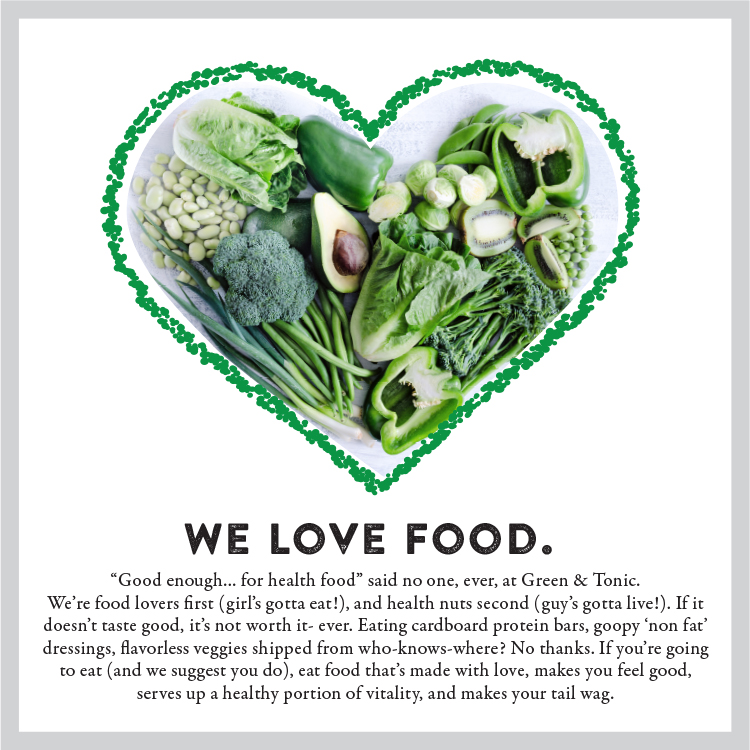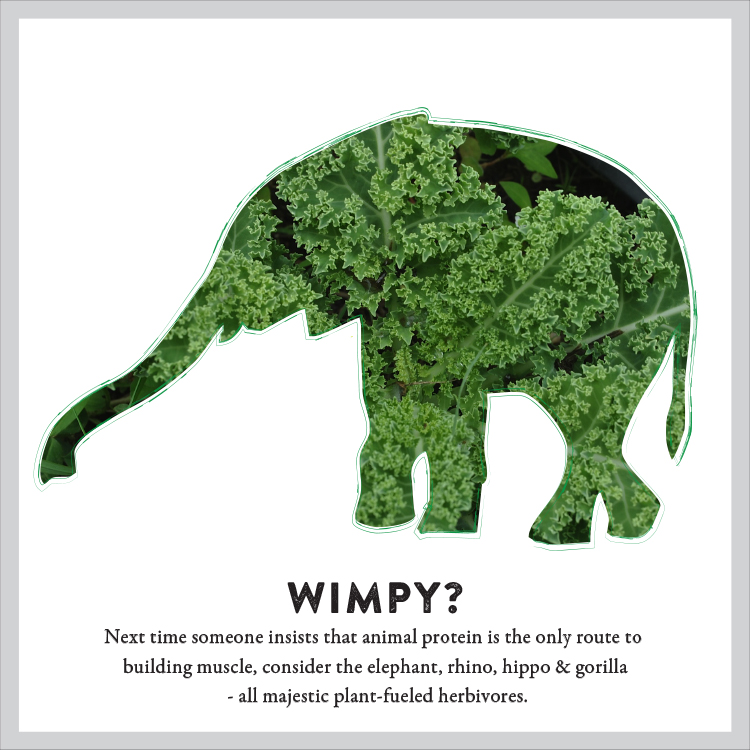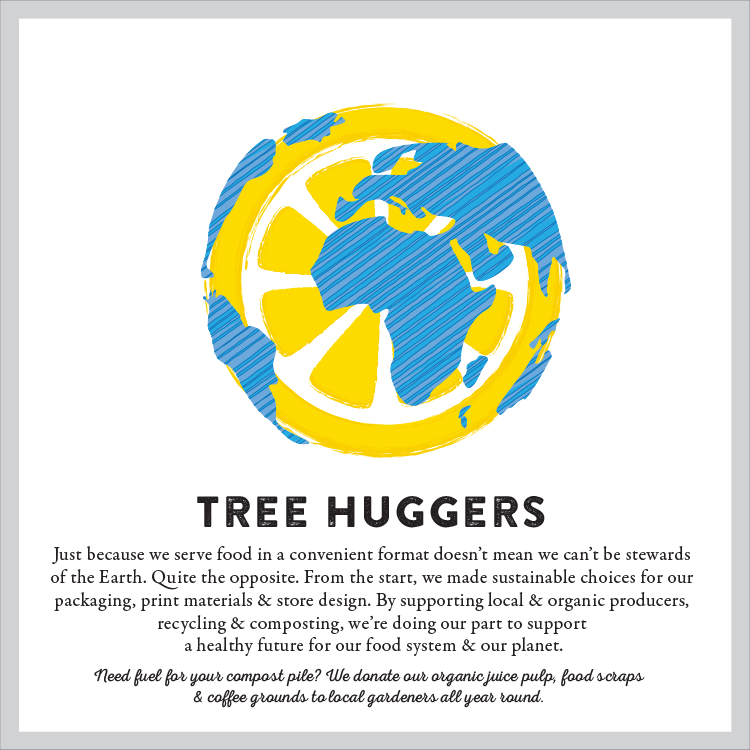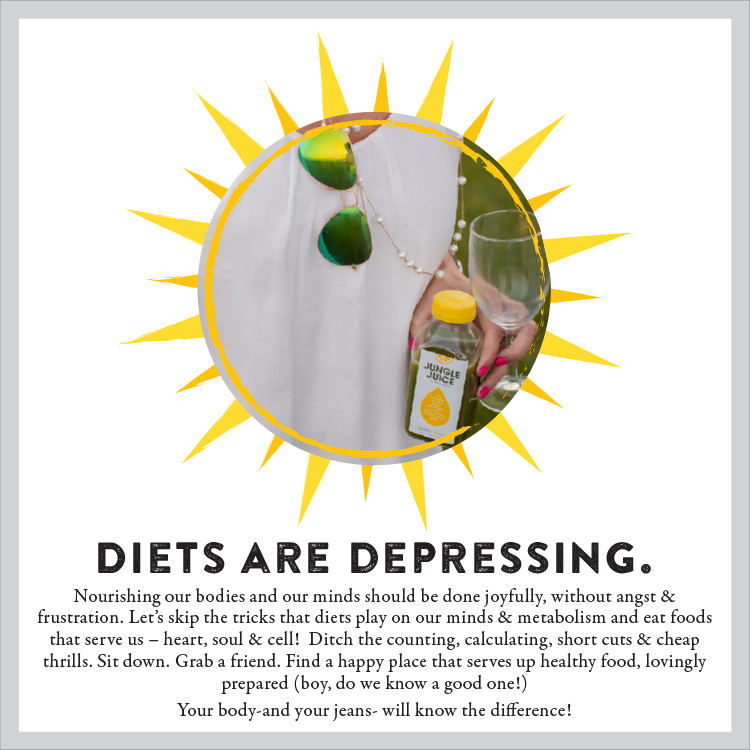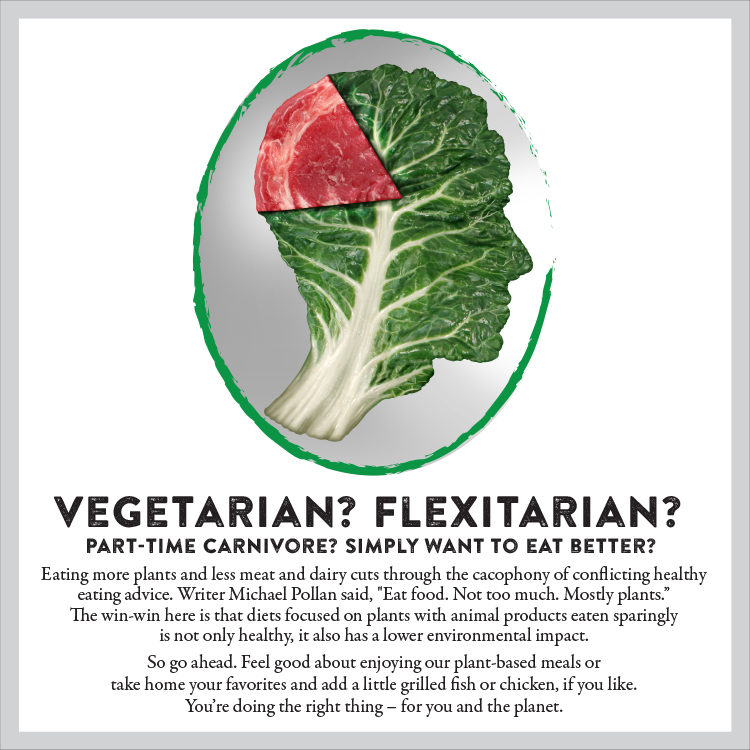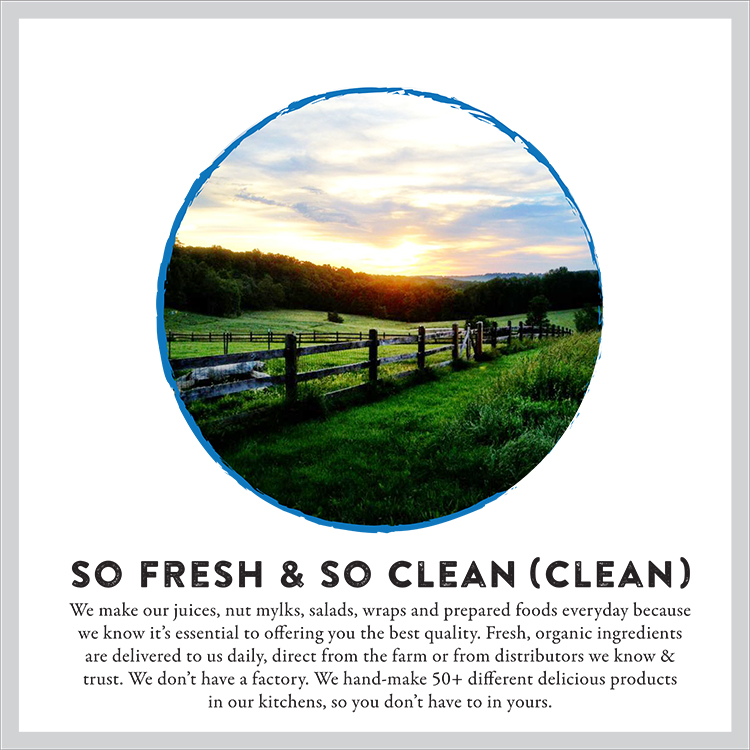 Join our community of mindful eaters who enjoy the simple restorative pleasures of a plant-lifestyle.