30-Day Challenge with G&T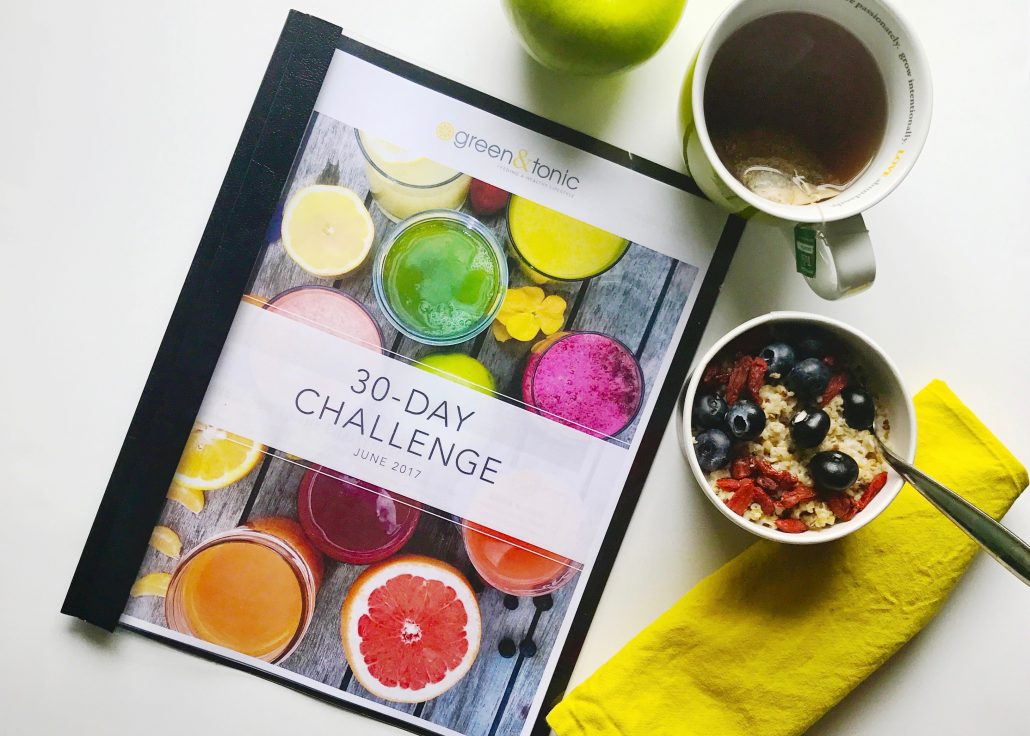 At Green & Tonic we believe in feeding a healthy lifestyle through clean, organic plant-based foods.
We know that consumers everywhere are looking for clear, authentic and honest solutions for living a well-nourished life — with energy, passion, and a healthy glow. We developed the 30-Day Challenge to provide a curated nutrition and lifestyle reboot program that builds community and camaraderie, promotes long term health, and reshapes the body and mind. Our program is easy to follow, keeps participants engaged and produces excellent results.
At the heart of our program are five core principles: Nutrition, Exercise, Sleep, Hydration and Recovery.
Each is critical to physical and mental well-being. We make these principles a focus of Challenge education, tracking, special offers and lifestyle solutions. Community-based wellness initiatives have been proven time and again to be the most effective form of long-term lifestyle change. It supports brand-loyalty, participant satisfaction, and results that people want to talk about. This Challenge creates winners on all sides of the equation.
For more information click here or contact:
Kristina Hess, Director of Nutrition & Wellness
kh@greenandtonic.com
203.984.7989
Hello@greenandtonic.com